2 Aug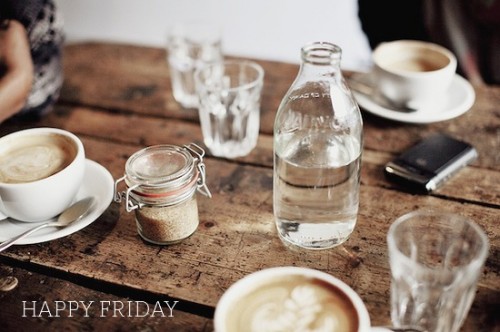 Hello!  I am so happy its Friday!  Do you have any fun plans for the weekend?  We are having some friends over for dinner tonight, and plan to make some yummy blueberry martinis.  It is also the one year anniversary of the Ruby Tap (the wine bar I told you about earlier this week) so we are hoping to stop by for the festivities!  I hope you have a lovely weekend!
Here are a few fun links from around the web:
I really want to try this salad dressing
Cute wedding ceremony with canoe seats
Great tips for buying things on craigslist
Floral wonderfulness
In case you missed it: Wine on Tap!
(image, via)