3 Oct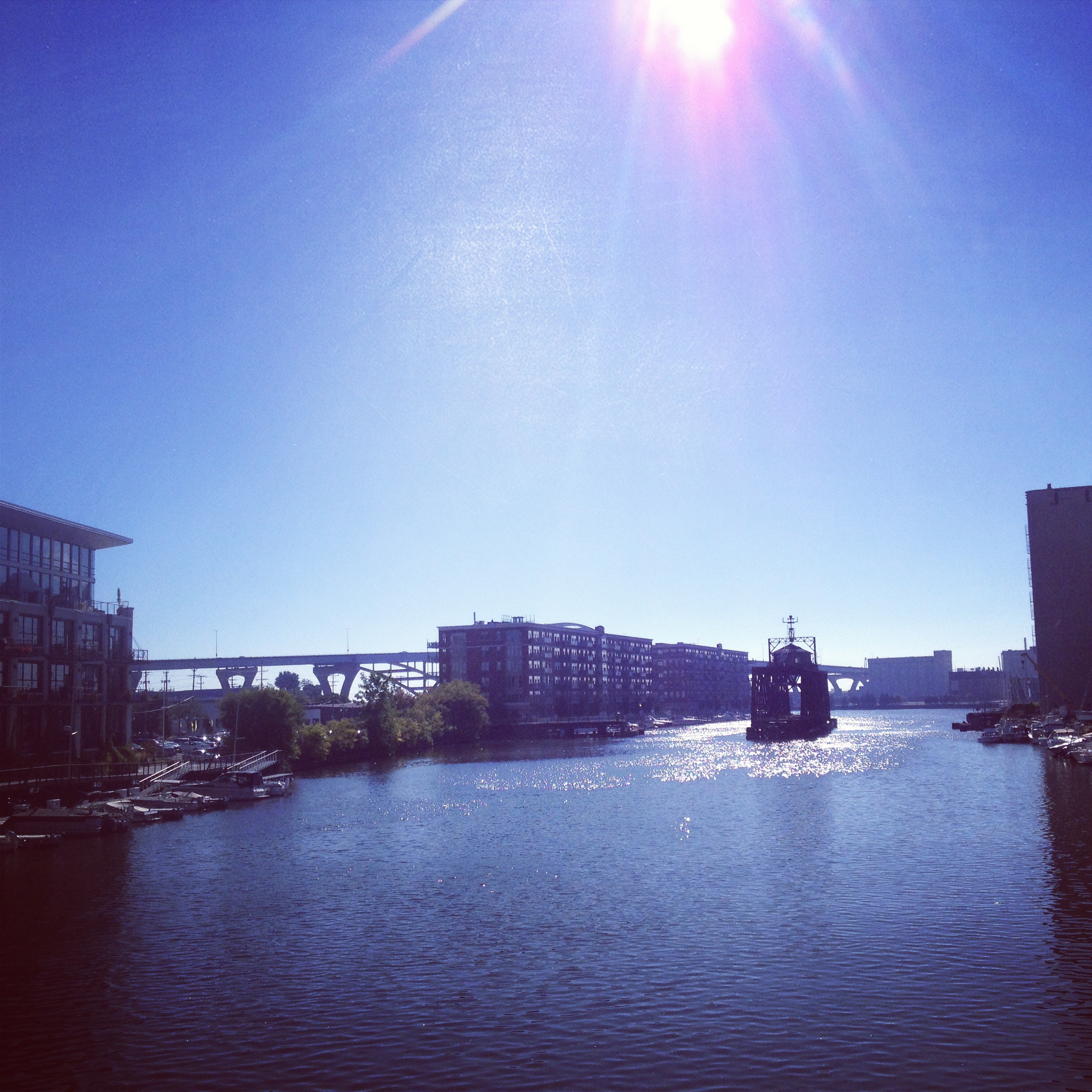 Well hello!  It's been awhile!  I feel like a lot of my posts start like this lately.  It would be an understatement to say we have been busy lately, but I truly miss posting regularly here so I am hoping to get back to a normal schedule soon.
Although we have been super busy lately, we have been having a lot of fun too!  We had so much going to a Brewers game the other weekend, and the Miller Stadium was stunning!  Before the game we were invited to a tailgate party, and boy does Wisconsin know how to through a tailgate party!  It was a blast!
It has been so fun exploring this new city.  We have met so many people, and experienced so many new things.  I am constantly surprised this is our home.  It still seems crazy that we live in Milwaukee and are so far from home.  It has been quite the adventure the last couple years, but an adventure I am so grateful for!
Have a wonderful Thursday!
Ps.  The above photo is of the Milwaukee River, and the bridge I walk over everyday on my way to work.