14 Oct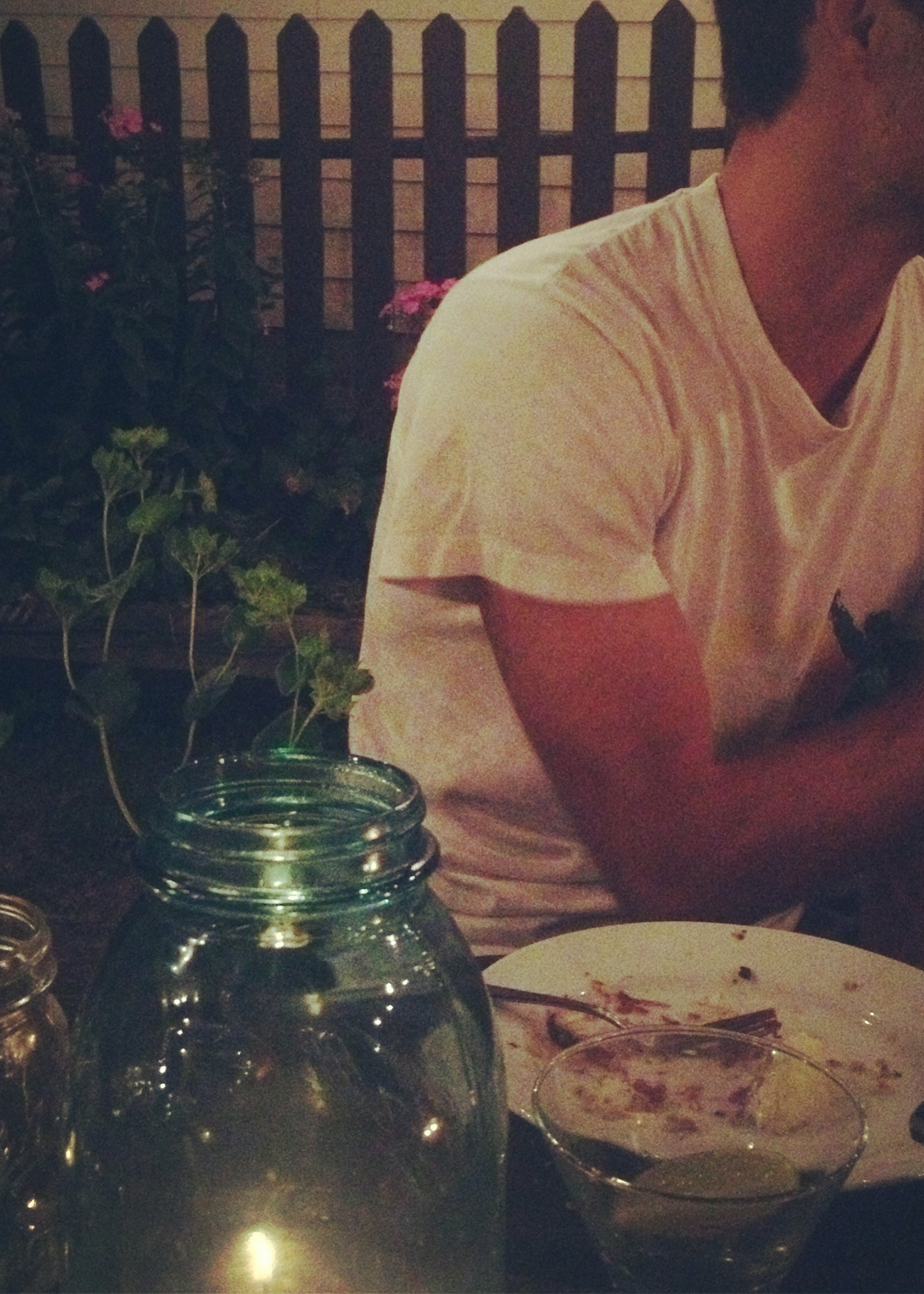 I thought I would post a few pictures from our backyard dinner parties as a tribute to summer.  It is definitely Fall here in Milwaukee, and we are loving the crisp air and beautiful fall foliage.  As we gear up for the colder months, I thought I would show you a small snippet of our first summer in Milwaukee.  We found this awesome wooden picnic table in our backyard behind our garage, and that is where we got the idea to start throwing backyard dinner parties.
When Holly came to town we threw her a small birthday party in the backyard, and invited our friends from next door.  It was such a memorable night filled with twinkle lights, glasses of champagne, and a big chocolate cake.  We also threw a few parties with friends as well as had dinner out there just the two of us, and each one of those nights was uniquely special.
I think this summer has been so important to me because it is so drastically different from last year.  Last year had it's own special set of memories for us, but it was also a challenging year.  For one, we lived in a much different space without backyard, and our neighbors weren't interested in getting to know us.  This new season has a been a breath of fresh air, and one I am so thankful for.  Here are a few pictures of our summer nights spent in our backyard.