11 Jun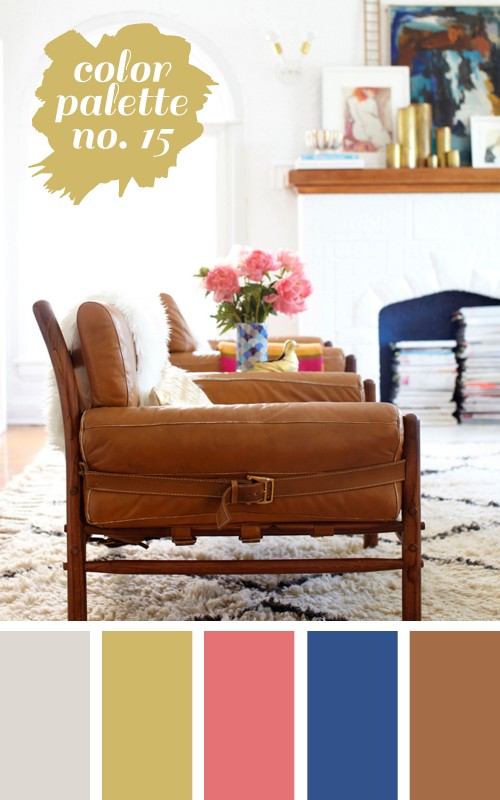 As Jonathan and I prepare to move to our new city and into our new home, I can't help but start to make plans for how I want to decorate our new space.  My mind is going crazy with ideas for new design projects and color combinations.  Just today I got a call from our new landlord letting us know they are going to be installing new granite counter tops in our kitchen!  I am SO excited!
So today I thought I would share a new color palette with you in honor of our new house.  I love this picture of blogger, Emily Henderson's living room.  The brown leather chairs have the perfect combination of modern and cottage chic.  I also love how the room is mostly white with subtle pops of color like the beautiful pink flowers or the gold vases.  And, did you see that amazing blue color painted in the fireplace!  Stunning!
I hope you all have a wonderful Tuesday!
(image/via)
PS. You can view past color palettes by clicking the banner to the right!