24 Jun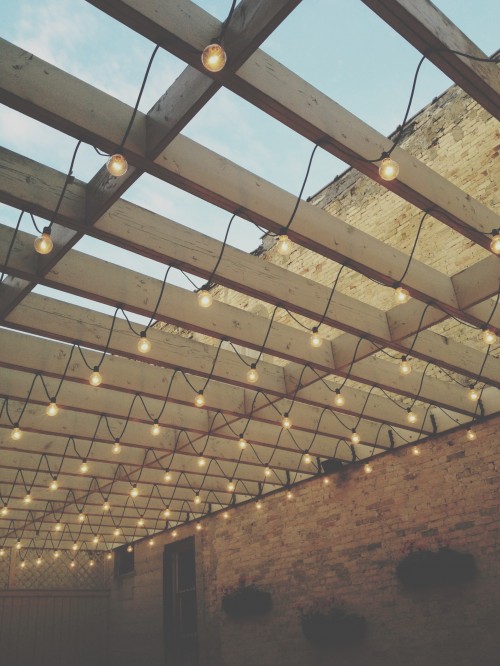 Hi friends! Oh my goodness, after a long journey, we finally made it to Milwaukee!  We drove through eight states to get here!  Can you believe that?!  I have never driven that far before!
We love our house, and are so excited about the neighborhood we chose to live in!  We have spent the last few days exploring, and soaking up as much Wisconsin wonderfulness as possible!  Our stuff is still traveling on a truck somewhere between here and Portland so we are just trying to have as much fun as possible before the real moving in part begins.  The above picture is of a fun pizza restaurant patio near our house.  Aren't those lights amazing?!
I hope to update you with pictures and stories of our crazy journey soon but we won't have internet until Friday so posts might be sparse until then!
Happy Monday!