1 Nov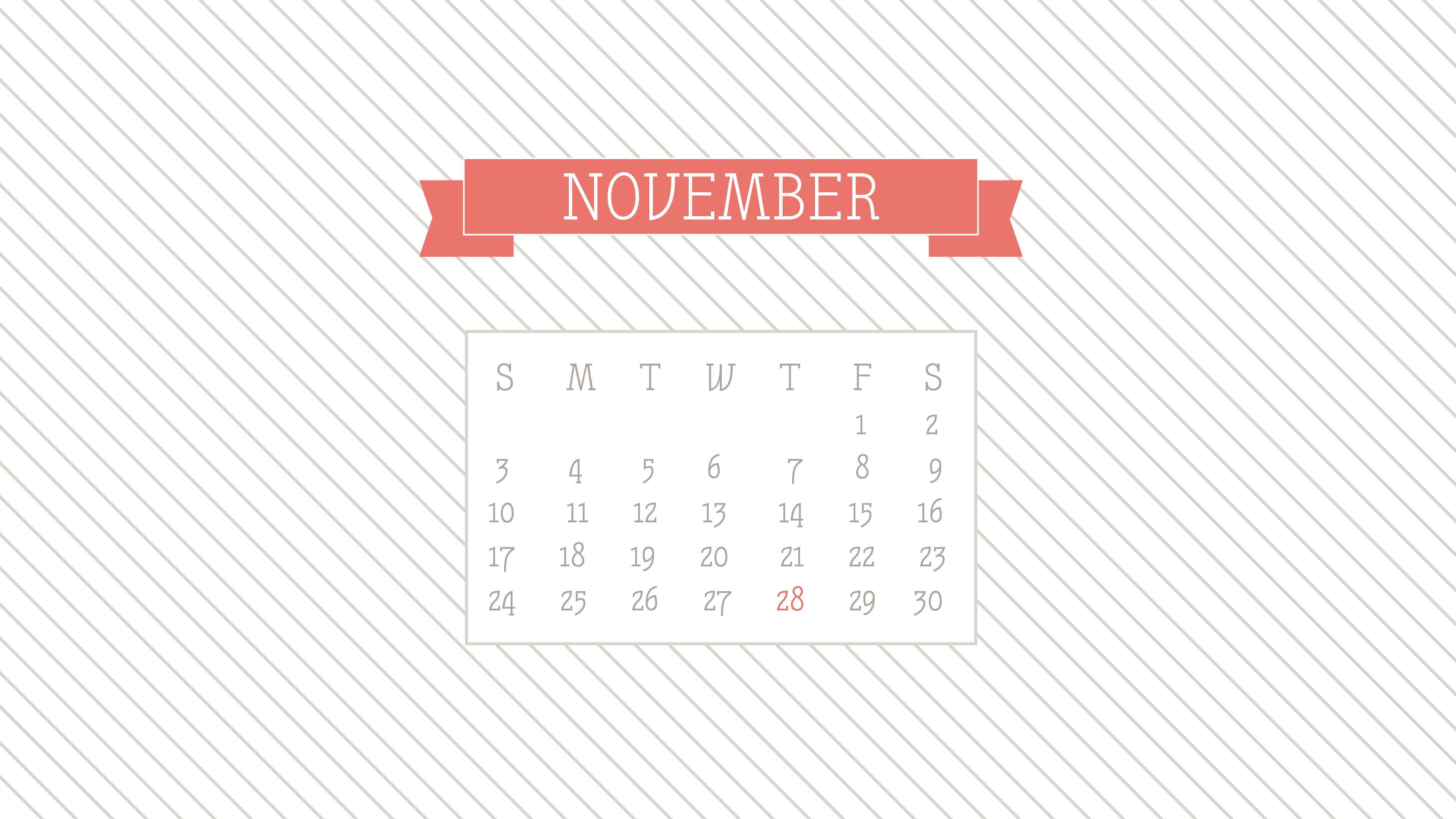 Happy November friends!  How is Fall treating you?   We are loving Fall here in Wisconsin.  The leaves have changed into the most beautiful colors, and it has been surprisingly warm!
I have another desktop calendar for you today!  I am sorry I wasn't able to design an October calendar last month.  This month I wanted to make it up to you by getting this post up right on time!  I hope you all have a wonderful day!
Again, if you have trouble setting this to your desktop, try saving the file and then opening system preferences > desktop settings > and then drag the file right into the image box.